Rights Respecting At Grimsdyke School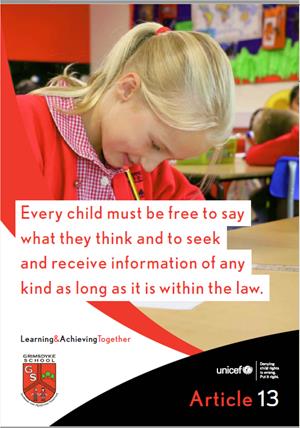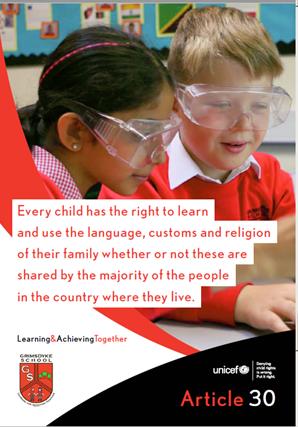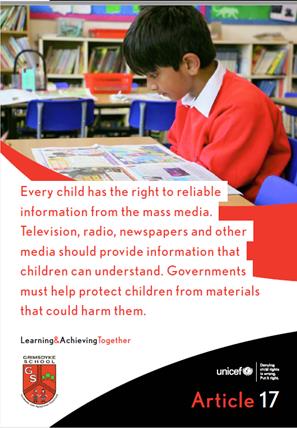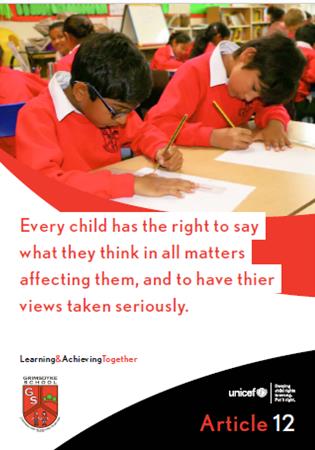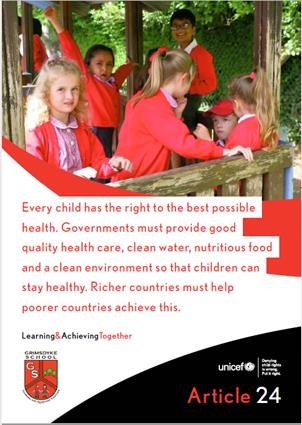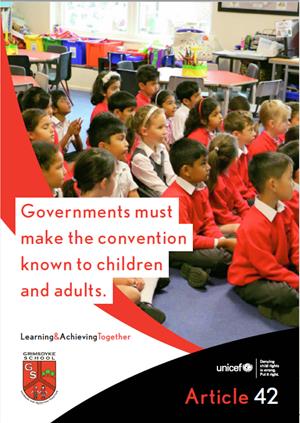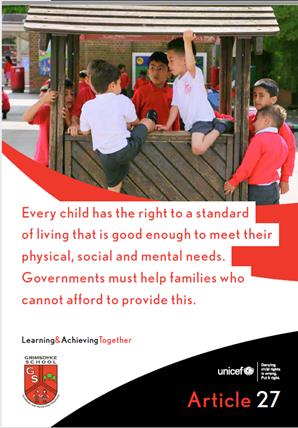 What is it and what does it do?
The UNCRC is the United Nations Convention of the Rights of the Child, where 54 Articles have been designed to support the development of all children under the age of 18. At Grimsdyke School we recognise and support the Rights Respecting Ethos of the UNCRC because of the impact it can have locally, nationally and internationally.

We are proud of the recognition received from this accreditation as it accurately reflects our ethos and underpins everything we do by placing the child at the centre of all of our work. We believe that it gives our students an understanding of the power of their own voice. By developing an understanding of the UNCRC children become more respectful, have a strong sense of rights and justice, not only for themselves, but also for the global community. They become independent and mature learners, understanding that in respecting children's rights they have certain responsibilities to bear.

The Rights Respecting Ethos which underpins our practise is presented to the students in a number of ways as a majority of the work that is done in class is cross curricular. This in turn promotes not only the CRC but other within subject areas as part of the National Curriculum. Research has shown that when children are taught in school about their rights and responsibilities under the UNCRC, they are more respecting of the rights of others.
Children who have learnt about their rights and responsibilities have:
A better understanding of what it means to have rights and responsibilities
A more positive attitude to school and the experiences presented to them
A better relationship with their classmates and staff who support them
A deeper understanding of the value of opportunities such as education
Higher self-esteem
An increased awareness of how to be a global citizen
Student Steering Group –
This is commonly called a Student Council in many schools. It is a body of representatives elected from each Year Group to sit and discuss developments at the school. Our "Student Steering Group" is supported by a member of the Senior Leadership Team and is involved in number of initiatives across the school. They have been involved in not only promoting the ethos of Rights Respecting but also writing the 'Playground and Studio Charters', designing the adventure playgrounds and developing lunchtime activities for the students at school.