Parent Consultations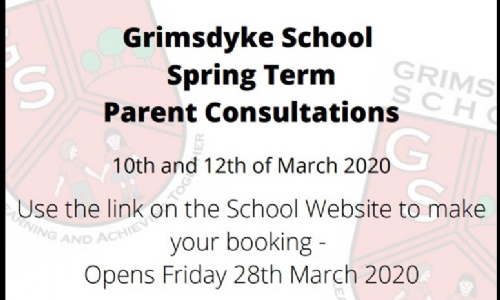 Dear Parent
You should have received an email from E4Education which gives you login instructions for the new Parent Evening Booking System (if you haven't received this, please check your junk mail). The bookings open at the start of Friday 28th February. Please ensure that you are able to log in beforehand. If you have any issues please contact the school office.
As well as the email, the Parent Evening Booking System can be accessed via the

icon on the top right hand side of the homepage.